Rope Net Customize Playground Equipment is becoming more and more popular, there are many kinds of climbing different materials or different accessories combined together can form different kinds of climbing net. Usually, children's climbing nets are made of net and galvanized steel pipe,it is attractive for outdoor playground.
The plastic parts used in the product, all using imported plastic powder automatic rotomolding, and also added to the high temperature resistant anti-static factor, can make the product anti-slip, anti-crack, safe and environmentally friendly. And our use of materials can be in accordance with the needs of customers, different sites to build different products.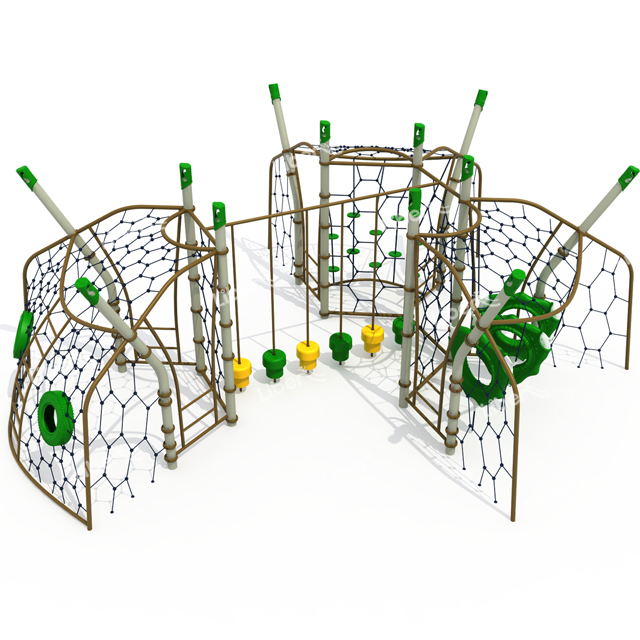 Liben Custom playground equipment

Item No.:LE.GM.A07.06.00
Theme:Custom playground equipment
Product Size:5500*2000*3000mm
Material:Galvanized steel pipes, LLDPE
Safety Area:5500*3000*3000mm
Fall Height:3000mm
Age Range:3-12 years old
Capacity:15-25 kids
Apply to:schools, residential community, shopping malls, commercial parks, etc.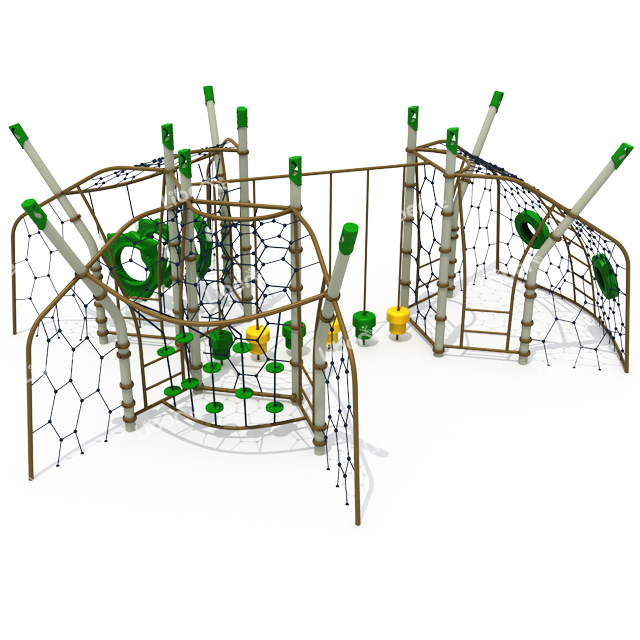 FAQ

Q:How can we order a correct Custom Playground Equipment for our kindergarten or community?
A:Firstly please plan your size of place,then keep a safety space of 200 cm for each direction.That means if your place is 2000*1600cm, the outdoor playground should be equal or less than 1600*1200cm.
Q:What about the warranty period for the Custom Playground Equipment ?
A:We warrant 1 -5year for our Custom Playground Equipment
Q:What's the advantages for your product?
A:We apply safer and durable raw materials to produce our made-up articles, our products have pasted the test and get the ISO, TUV certificate. And we also have the professional design team offer you the whole plan solution.
Share
Welcome to our website! Please feel free to send us your questions by asking us, we will contact you and provide you with the services as soon as possible. Please write in English.