780 Sqm Customized design large indoor commercial trampoline park for Saudi Arabia
#1: About Description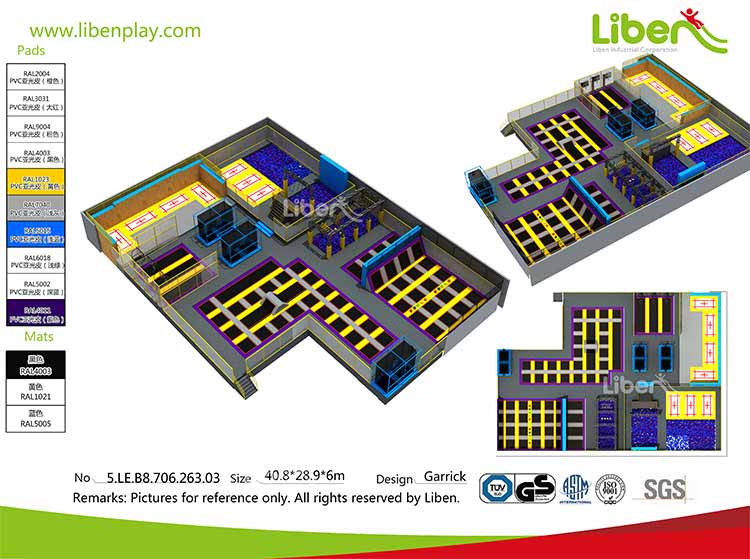 Model No.: 5.LE.B8.706.263.03

Park Size: 1200Sqm
Recommended Ages: Above 5 years old or as long as you can walk and jump without any heart diseases.
Apply for: Commercial Indoor Play Centers, Shopping Malls, Sports Centers, In Amusement parks,Themed Parks, Super Mall, etc...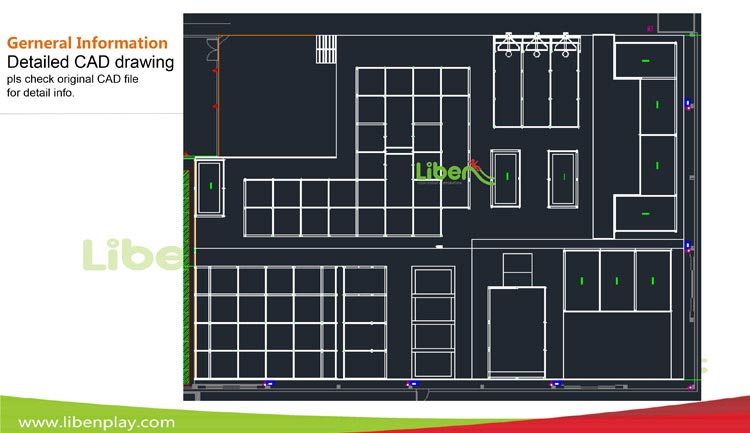 #2: About Main Parts
There are lots of trampoline park suppliers on Alibaba, with similar descriptions or similar projects, however, there aren't many real manufacturers.
Among the real manufacturers, we have our own secrets to make our trampoline parks special.
Frames
We use superior quality galvanized steel pipes, and our metal frames and structures are tested according to and meeting with ASTM and GS certificates standards.
It is the base of building a safe trampoline park, and we always give priority to safety, unlike the small factories who only seek for the lowest costs.
Mats

We use high quality PP jumping mats in our trampoline parks. 99.9% of the Chinese Trampoline Park suppliers who claim they are using USA imported jumping mats are NOT true, which is also made in China.
We are 100% honest to our customers and we are confident that we will make the Trampoline park nice and up-to-world-class with all the "made-in-China" materials.
There are 2 different types of jumping mats for your choice according to the needs, one is the normal type and the other is the professional type (the white one)
Springs
While the metal parts are the "Body" of a trampoline park, the springs are the "Soul".
The very essence of a successful trampoline park with excellent bounce feeling is the performance of the SPRINGS.
Liben has done many tests and finally invented this type of springs which just work perfectly when you bounce.
Customers are very happy with their bounce experience in our trampoline parks and glad to return so as to run a long-term booming business.
#3: About Production
1) Spacious and clean 20,000sqm 5S workshop with advanced machines.
2) 80+ experienced and diligent workers cherishing great senses of responsibility.
3) 25 x 40ft containers per month large volume production capacity.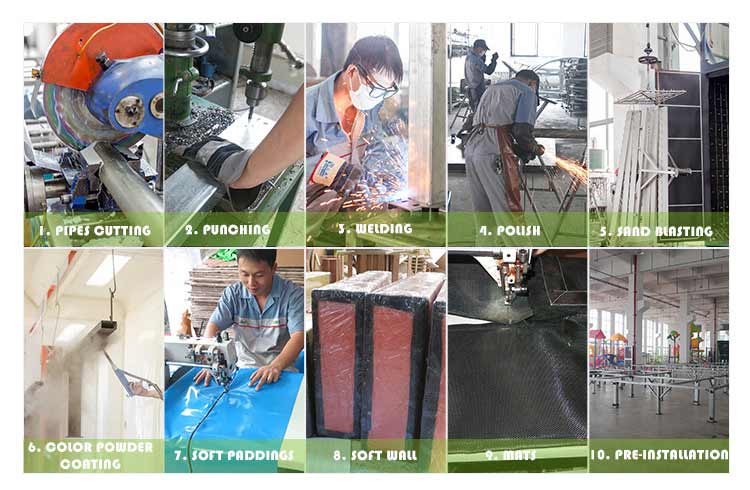 #4:About Packing&Shipping
1)Well Arranged Warehouse
2)Experienced loading with camera recording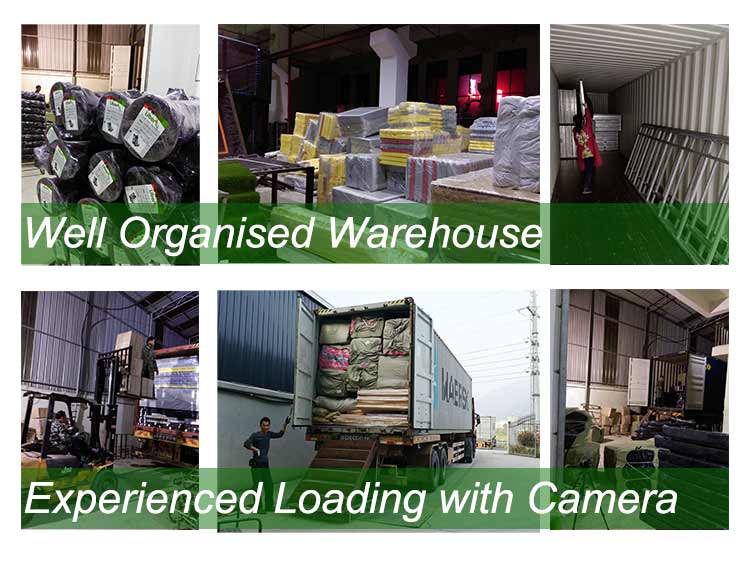 #5:About Installation
1) Global installation service for 6 continents.
2) 11 engineers' average experience is over 3 years.
3) 18 countries installation experience.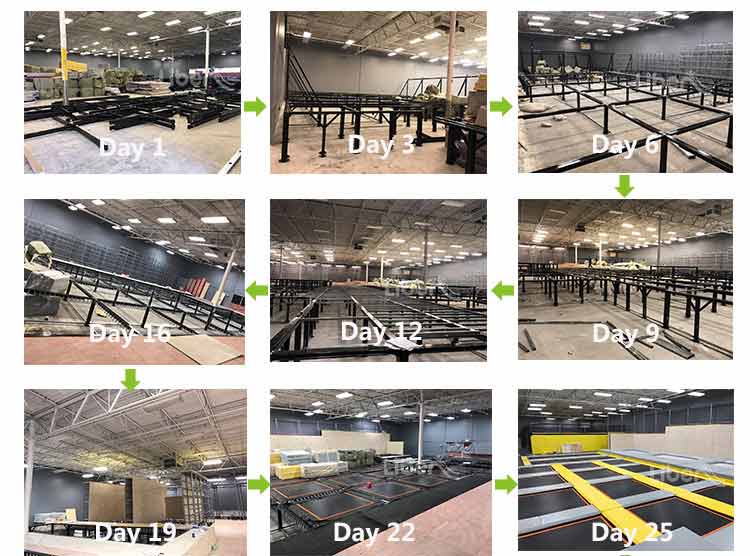 #6:Why Choose Us?
1) Good Feedback and Guarantee Transactions:
In this era of Big Data, self-bragging is no longer working, as the date itself speaks.
We are proud to present the following real transaction data from Alibaba to our dear customers. In the trampoline park industry, we are confident to state that we are:
"YOUR FIRST AND BEST CHOICE".
2) More than 300 trampoline park projects Experience:
After 5 years persistent efforts by 158 stuffs, Liben has built 300+ trampoline parks in 34 countries , total area is over 150,000sqm. Liben trampoline parks were all over the 7 continents except Antarctica, what a pity for Emperor Penguin.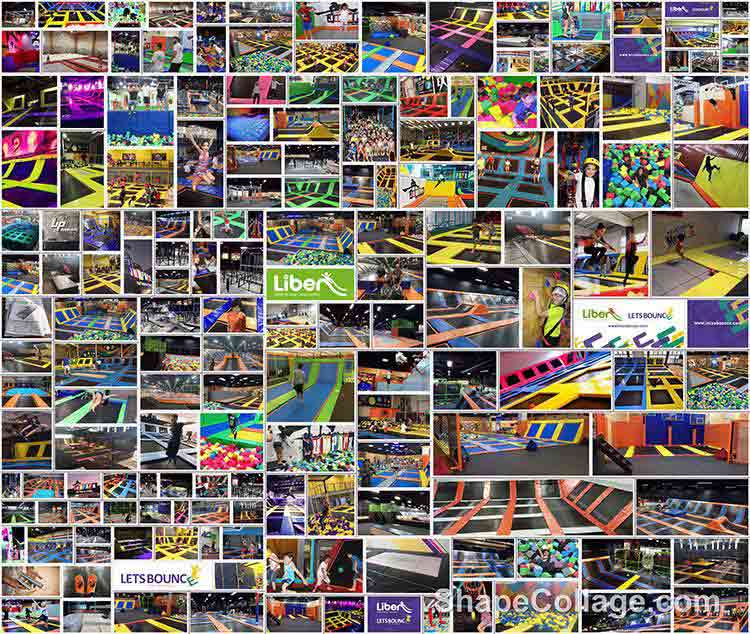 3) Not only supply equipments, but also provide soft services:
We LIBEN no long sell trampoline park equipment only from now on, coz our own trampoline park named Pokkido already finished installation and will open in Feb.2018,and our park has pass the TUV safety test and all up to the EN saferty standard. Thus we will share our rich operation experience with clients from the business start to business operation.We also have hard copy of operation guide which cost us 2 years research and make up.
#7 Function Specifications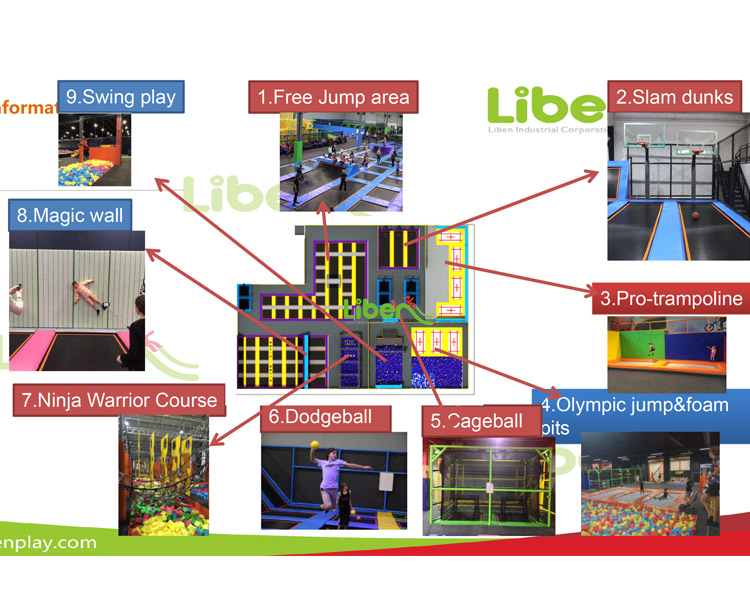 #8 Contact Us now!

We're proud to built up indoor trampoline parks in worldwide, "make people healthier and happier", it's our mission and we will never stop.With 300+ trampoline parks experiences, we have good confidence to build next 300 parks, contact us and make a successful business.
Share
Welcome to our website! Please feel free to send us your questions by asking us, we will contact you and provide you with the services as soon as possible. Please write in English.