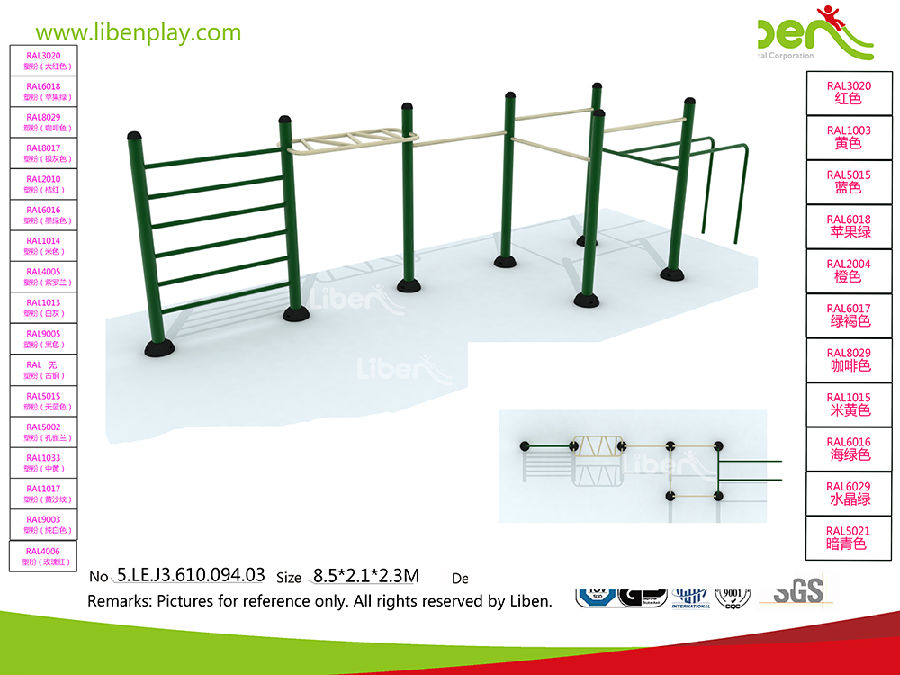 Hot Sale Outdoor Gym Equipment for Parks
Product Description
1- Metal parts: more than 12 colors;
2- Plastic or rein-forced parts: black or green.
3- Following some popular color combination for your reference.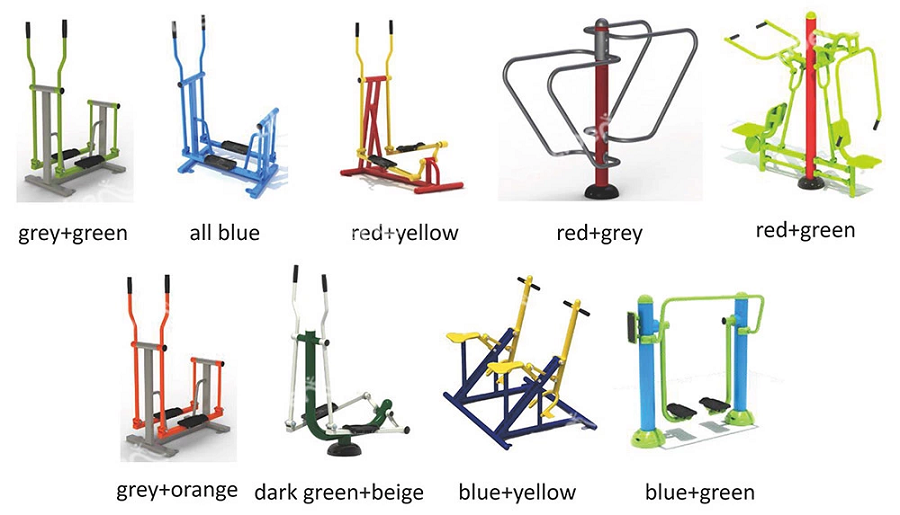 Liben Custom playground equipment
Item No.:5.LE.J3.610.094.03
Theme:Custom playground equipment
Product Size:850*210*230cm
Material:Galvanized steel pipes, LLDPE
Age Range:3-12 years old
Capacity:15-25 kids
Apply to:schools, residential community, shopping malls, commercial parks, etc.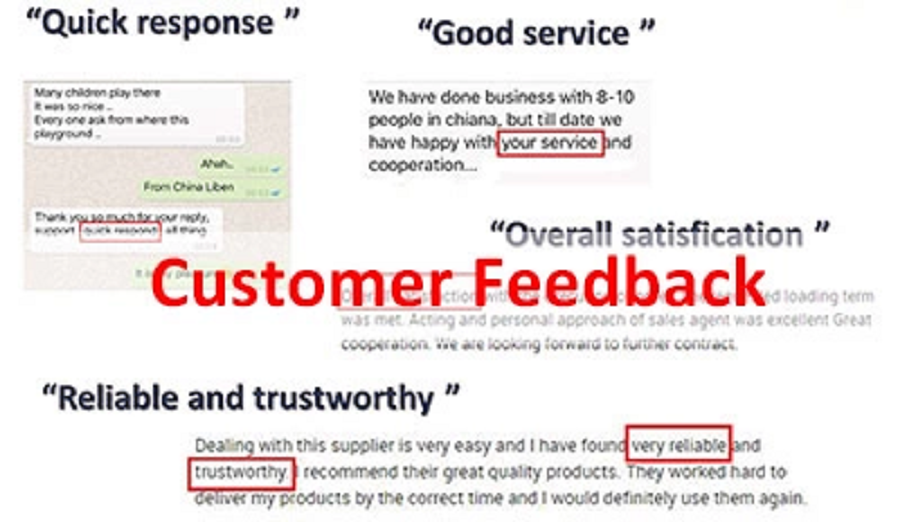 WhatsApp: +86 18257722600
Wechat: 2358438869
Email: exp30@libengroup.com
Ruby wu
Share
Welcome to our website! Please feel free to send us your questions by asking us, we will contact you and provide you with the services as soon as possible. Please write in English.